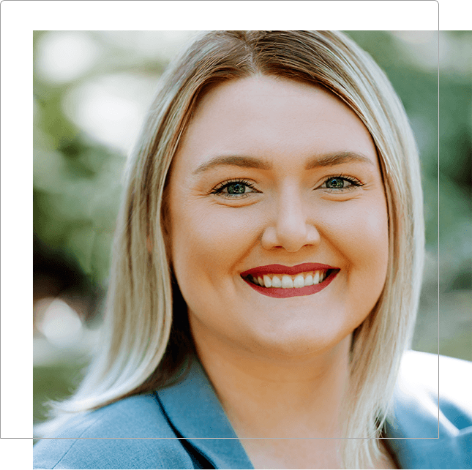 Director of Client Experience
When you first walk into our office, you'll be greeted with Alyssa's smile and welcomed with her natural ability for personal connection and ease of conversation. Alyssa is our Director of Client Experience, and as such, she is the head wrangler of Parable's organizational calendars, day-to-day operations, and the liaison for the broad network of client relationships maintained by our advisors.
Outside the office you can likely find Alyssa playing with her dogs or catching a movie with her husband, Mat, unless she's playing a pick-up game of volleyball or reading a juicy mystery novel.
Alyssa is an administrative powerhouse and a Minnesota Notary Public. She holds a bachelor's degree in Business Administration, with a minor in Management, from Winona State University.
Let's discover a different story together