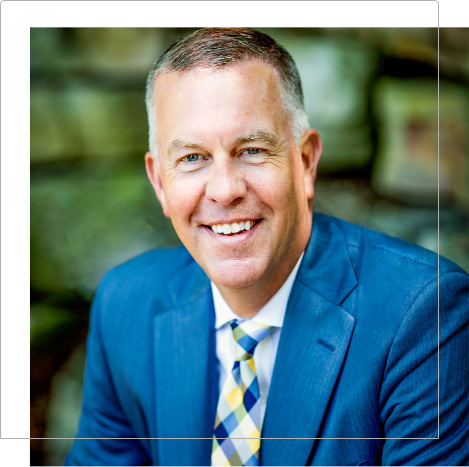 Bruce is a founding partner of Parable and began his career in financial services with Thrivent in 1992. That was shortly after he earned 141 strikeouts during his pitching career at Gustavus! While Bruce is still several years away from being retired – his arm is.
A Minneapolis native with strong Scandinavian roots, Bruce values relationships and is as humble as they come. And that's why he would never tell you that he is consistently recognized for his exemplary service to individuals, families and organizations in creating impactful charitable giving.
  Bruce was first named an InFaith Voice in Philanthropy (VIP) in 2008 when the program started and has been InFaith Community Foundation VIP – Hall of Honor member since 2015.
  In 2017, Bruce earned honorable mention for the Catalyst Award, through Invest in Others, a national program, for his work as a Sheridan Story board member.
  Bruce was inducted to the Thrivent Hall of Fame in 2018.
When Bruce isn't serving clients, you'll find him serving on the board of directors for several organizations including Every Meal, GMCC, Mount Olivet Rolling Acres, and the Collegeville Institute.
Bruce and his family are long-standing members of Mount Olivet Church in Edina. In the summer you'll find them sharing a love of sailing and cheering on the Minnesota Twins.
Bruce is licensed to do business in AZ, CA, CO, CT, FL, GA, HI, IA, IL, IN, MA, MD, MI, MN, MO, MT, ND, NJ, NY, OH, OR, SC, SD, TX, VA, WA, WI, and WY. California Insurance Producer License Number 0H43597.
Let's discover a different story together