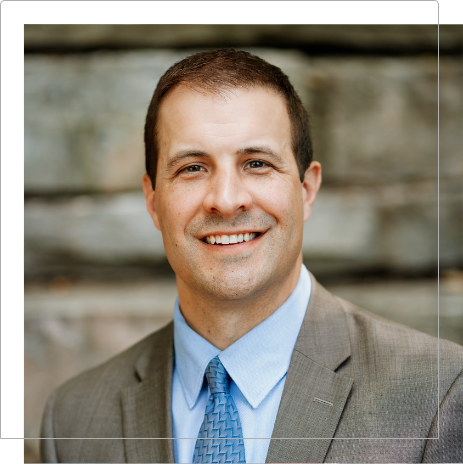 David Rains, CFP® RICP ® CKA®
David believes that a common reason people experience worry, stress, and relational tension in everyday life is due to financial decisions. As a wealth advisor, David seeks to come alongside clients and help them discover their core goals, build a financial architecture that serves as a roadmap to future decisions, and experience the clarity and peace that come from having a financial plan in place.
The Rains family lives in Victoria and are a part of Grace Church in Chaska. David and his wife, Jenna, have 4 kids. Adoption is part of their family story and they are passionate about orphan care and championing adoption and kids. Each year, the Rains spend a week up north fishing, playing music and attempting to beat their previous year's donut eating record.
David holds the Certified Financial Planner ™ (CFP®), Retirement Income Certified Professional (RICP®), and Certified Kingdom Advisor (CKA®), designations. David holds a Bachelor of Arts in Finance from the University of St. Thomas.
David is licensed to do business in CA, CO, IN, MI, MN, ND, and WI. California Insurance Producer License Number OH485496.
Let's discover a different story together