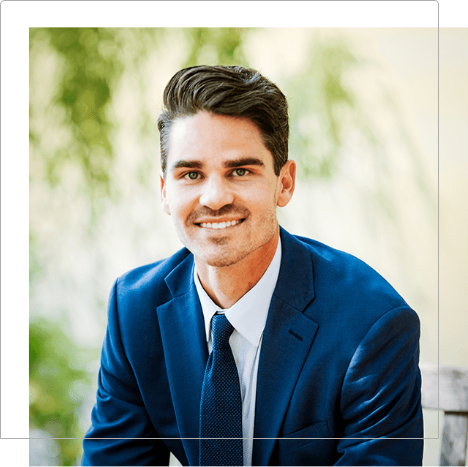 Tyler Cook is a Wealth Advisor whose work spans the generational needs and goals. His work includes guiding young professionals and families in building wise financial habits and assisting pre-retirees to create a smooth transition from "receiving a paycheck" to effectively paying themselves.
Tyler finds the most meaning helping guide clients from a place of fear and uncertainty about their financial future to a state of confidence, contentment and excitement.
Tyler and his wife, Rachel, are busy raising their two daughters, Mia and Hallie. Their happy place is spending time during the summer up at the cabin in Crosslake, MN. Tyler is a Minnesota sports enthusiast – SKOL! Go Wild!
Tyler and Rachel believe strongly in the power of strategic generosity and are supporters of ACES (Athletes Committed to Educating Students), Cookie Cart, and Minnesota and Adult Teen Challenge.
Tyler is a Certified Financial Planner™ (CFP®), a certification granted by CFP board, Washington, D.C. Tyler holds an MBA with an emphasis in finance, in additional to a bachelor's degree in Finance from the University of Denver. 
Tyler is licensed to do business in CO, DC, MN, MT, and WI.
Let's discover a different story together