Author: Andrew Walker
What Story are you in?
In times where pandemics and wars drive ever increasing uncertainty, human nature often overwhelms us with instinctual feelings of fear and worry that can lead to sub-optimal financial decision making. Even in "normal times", one's behavioral tendencies can distort rational thought processes. Suffice it to say, being aware of behavioral biases, and establishing rules to counteract these biases, is critical to effective decision making.
We recently came across a very clever and relatable list of financial rules authored by Morgan Housel, a former Wall Street Journal columnist, that do an excellent job of promoting awareness around where behavioral biases arise in everyday financial decision making.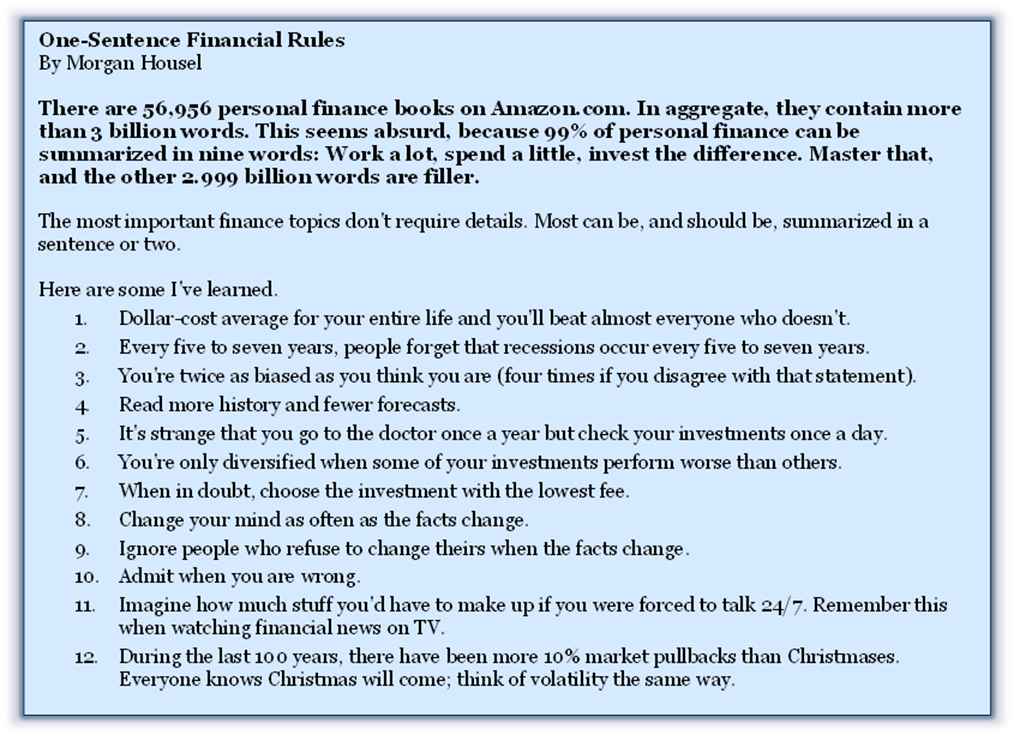 Advisory Persons of Thrivent provide advisory services under a practice name or "doing business as" name or may have their own legal business entities. However, advisory services are engaged exclusively through Thrivent Advisor Network, LLC, a registered investment adviser. Parable Wealth Partners and Thrivent Advisor Network, LLC are not affiliated companies. Information in this message is for the intended recipient[s] only. Please visit our website parablewealth.com for important disclosures.
The material presented includes information and opinions provided by a party not related to Thrivent Advisor Network. It has been obtained from sources deemed reliable; but no independent verification has been made, nor is its accuracy or completeness guaranteed. The opinions expressed may not necessarily represent those of Thrivent Advisor Network or its affiliates. They are provided solely for information purposes and are not to be construed as solicitations or offers to buy or sell any products, securities, or services. They also do not include all fees or expenses that may be incurred by investing in specific products. Past performance is no guarantee of future results. Investments will fluctuate and when redeemed may be worth more or less than when originally invested. You cannot invest directly in an index. The opinions expressed are subject to change as subsequent conditions vary. Thrivent Advisor Network and its affiliates accept no liability for loss or damage of any kind arising from the use of this information.